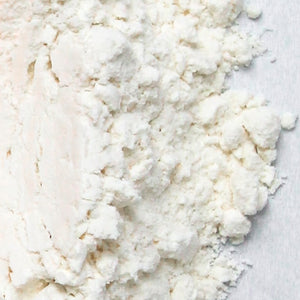 Bloem voor raw cookiedough (rauwe koekdeeg)
Now you can enjoy your favorite sweets and treats both baked and unbaked with BAKD heat-treated flour! Make your own edible cookie dough or cake batter at home!
This WHEAT flour is clean label, GMO-free and pasteurized for your safety. The heat-treatment eliminates 99.9% of harmful bacteria found in store-bought flour*, making BAKD flour a safer choice for use in raw recipes.
Use it as an edible replacement for store-bought flour* in any recipe. Also perfect for worry-free baking: simply replace the flour 1 to 1 in any recipe.
Also great for crafts like DIY homemade play dough!
*Store bought flour contains bacteria that can make you very sick if you eat it raw. The professional heat-treatment of the flour (hittebehandelde bloem) kills the bacteria making it the perfect choice for edible and raw treats like this cookie dough!
Ingredients: Heat treated WHEAT flour (Contains gluten.) Microbiological specifications: Total plate count (NEN-ISO4833): <= 25000 cfu/g. GMO-status:
This product doesn't contain any genetically modified ingredient or additive, in accordance with the E.U.- regulation n°1829/2003, n°1830/2003 and n°65/2004.