bakvaste sprinkles > geschikt om mee te bakken in witte cake en koekjes*
It's What's Inside that Counts*
This is a funfetti or confetti birthday cake- it's sprinkles baked into a white cake! The birthday surprise is what's inside- the baked cake is decorated with pops of color! How? With sprinkles meant for baking! Now available in The Netherlands. Our bake stable sprinkles have a special coating so their color doesn't bleed into the batter when you mix them in. The result: a beautiful streak free batter spattered with tiny pops of beautiful color.
*For best results bake these sprinkle into white cakes and cookies (very white or light in color).

*Not intended for use in cakes that contain egg yolks, or colored cakes (like yellow cakes, chocolate, strawberry cakes, etc.)
Learn more about how to bake with sprinkles >
Vegan Sprinkles en fun shapes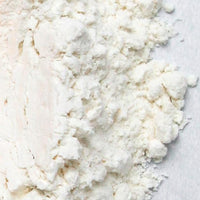 Bloem voor rauwe koekdeeg!
This WHEAT flour is clean label, GMO-free and pasteurized for your safety. The heat-treatment eliminates 99.9% of harmful bacteria found in store-bought flour, making BAKD flour a safer choice for use in raw recipes.
Add to cart